This is about food. So, now that I have your attention, or perhaps just your appetite for great work by good people, I'll turn this blog over to the folks who can tell their story best — students at the University of Maryland.
"It started with a problem. A few years ago, students at the University of Maryland – College Park noticed a problem that is common at colleges across the country: huge amounts of leftover food from campus dining halls and sports events were being thrown away. At the same time, 1 in 8 people in the D.C. area were struggling with hunger. Furthermore, food from the UMD dining halls was sitting in landfills, contributing to global warming."
Since its inception by three University of Maryland students in September 2011, the UofM chapter of the Food Recovery Network, now a national program on college campuses, has donated 240,963 pounds of food to needy families and charities. By the time you read this blog, the volume of recovered and distributed food will have grown even more. Also increasing is the number of college campuses nationwide that are starting their own chapters of a Food Recovery Network (FRN).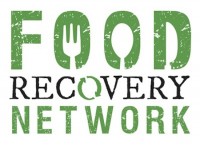 There are many ways you can help this great work continue to grow and feed the hungry. Community businesses and volunteers are needed to help with additional donations of food as well as the many logistics in distribution to soup kitchens and shelters. To get involved check out the FRN national headquarters' website at www.foodrecoverynetwork.org.